Carrie Bettel
Alumna, Jewish Studies '15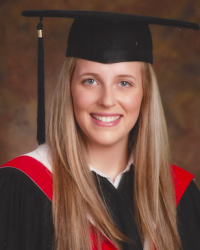 "Many people think that studying Jewish Studies means a journey towards higher religion. For me, it is about Jewish history, literature, language and more. It is understanding where the Jewish people are globally in the modern day living both as a minority in the diaspora and a majority in the land of Israel. The Jewish Studies program offers a variety of viewpoints and vantages when learning about the wide range of topics. It is a great backdrop upon which students can learn to think critically.
The completion of my Bachelor's Degree in Jewish Studies continues to help me in achieving my goals. After my B.A., I completed a Master's Degree in Israel and have now returned to York where I am pursuing a Ph.D. in Humanities with a diploma in Jewish Studies. The knowledge I learned in my undergraduate degree continues to be relevant to my current studies."