Matthew Sebastian
Alumnus, Linguistics '14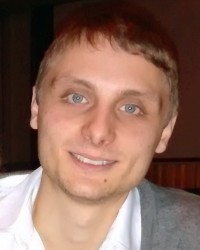 "The content of the courses in the Linguistics program kept me engaged every step of the way, as did the professors. Being a relatively small program in size meant that we were able to develop wonderful relationships with staff and students alike.
My education from York gave me the knowledge and analytic skills to achieve my goal of becoming a health professional. As a speech-language pathologist, I often use skills that were first developed during my time in York's Linguistic program.
My advice to new students would be to pursue your interests. Knowing what you're passionate about may be difficult to pinpoint at first - this was true for me; however, my pursuit of intriguing topics introduced me to new and exciting opportunities for success that I did not realize were available."