Philipp Angermeyer
Professor, Linguistics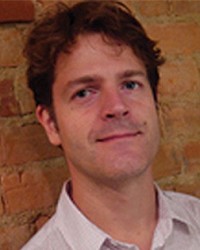 "In studying linguistics, you learn an appreciation for human diversity while at the same time gaining an understanding of the universality of the human experience. You will study how languages (and even the dialects of individuals) differ in many subtle ways, yet you will also see how, at a fundamental level, all our languages are very much alike. In applying this insight to our social world, studying linguistics fosters respect and tolerance for human diversity, and a recognition of ways in which linguistic difference may become a pretext for justifying prejudice and inequality.
Being a medium-size program with a core of required courses that build onto one another, we often see a strong sense of community among our students, as cohorts of students take many of their courses together and get to know each other well in the process."