Ricardo Grinspun
Professor, International Development Studies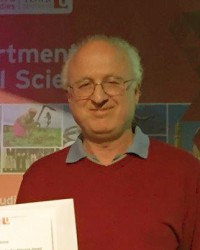 "In your courses and other activities at the university, you will discover many new ways of thinking about the complex process of social, cultural, political and economic change we call development. You will also be able to explore the various options designed to address some of the Global South's most pressing problems.
We believe both areas of knowledge – the more theoretical discussion about the nature of development and underdevelopment together with a critical awareness of development praxis – are essential in the experience of future academics and practitioners in the IDS field. We look forward to sharing with you the learning experience upon which you are about to embark."