Tatyana Mordkovich
Student, Jewish Studies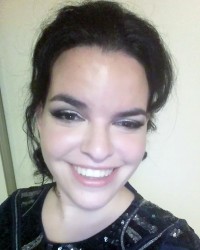 "The professors in the Jewish Studies program are incredibly knowledgeable and passionate about their respective fields which makes learning exciting and interesting. Judaism is a multifaceted and rich field. I love learning more about this culture which I am a part of. It's important to study this history because it's the backbone of two of the worlds most popular religions and Jewish culture has helped shape the world we live in now.
My advice to new students would be to study something that is interesting to you because spending time on something you have no interest in will leave you with regret. I am working towards a degree and doing well because I am studying something I'm  really enjoying."