Alamgir Khandwala
Alumnus, Commerce '17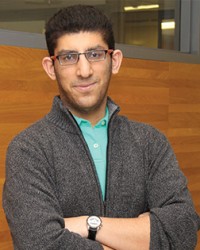 "York University offers a unique sense of belonging and community where once an individual steps into the community and gets involved, he or she realizes how much support they have. Being involved was my recipe for success.
The most important aspect of university life is to leverage every opportunity that arises. It's extremely beneficial to build strong relationships with your peers, colleagues, professors and all members of the York community."